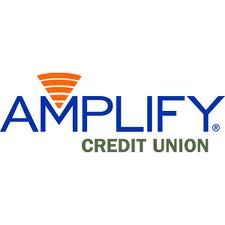 Amplify Credit Union
Member-owned financial cooperative Amplify Credit Union has been in Austin since 1967, long enough to see a lot of traffic growth in this city! With locations all over the Austin area, Amplify knows that long commutes and transportation costs add up to cause huge stress on team members. The credit union is also growing and adding more workspace for added team members can be a challenge. With that in mind, Amplify joined the Mobility Challenge Class of 2017, and hopes to develop policies to help employees telecommute, work flexible hours, and use alternate transportation.
"Amplify and Movability have a shared vision of making Austin a better place in which to work and live," says Terry McCoy, Senior Training Specialist at Amplify. "This makes the program perfectly in line with our mission to have a positive influence in the community."
As a participant in the Mobility Challenge class of 2017, Amplify Credit Union worked with Movability and the Thrival Company on developing a customized mobility plan for its employees. Are you an employer that is interested in benefiting your business, the community, and your employees by creating policies to support alternative commutes? Contact Kate Harrington to learn more about participating in the Mobility Challenge.