Welcome To Movability
Movability is Central Texas' first and only transportation management association. We are solely dedicated to working hand in hand with employers to improve the regions' economic vitality by connecting commuters with mobility options that save time and money.
Movability's members are employers from public and private sectors, and hail from all over the larger Austin region. We work closely with members to create mobility plans that in turn let them connect their employees with a wide range of mobility options.
Our members leverage mobility programs to reach their business goals, including attracting and retaining top talent, reducing facilities costs, and leading in corporate stewardship. Members also benefit from exclusive events, networking, and educational opportunities.
The Mobility Challenge
Whether it's reducing costs associated with parking spaces or improving recruiting and retention efforts, employers in Central Texas have lots of reasons to help their employees take time back from traffic. Watch the video to the left to see what some Mobility Challenge participants have to say about what the initiative has done for them. Learn more about the Mobility Challenge.
Join today!
Driving alone during peak commute times hurts employers' bottom lines, employee health, and our region's economy. Movability helps its members take back their time from traffic and boost their business.
everyday commute heroes!
See how everyday Commute Heroes get around Central Texas using mobility options!
Sam Sargent, Capital Metro Deputy Chief of Staff
"I take Route 4 from my apartment to Capital Metro nearly every day. I love the chance to be productive, to relax, and to observe the service that our agency puts on the street every day. I'm proud of what we do, especially our operators who have one of the hardest jobs in the world."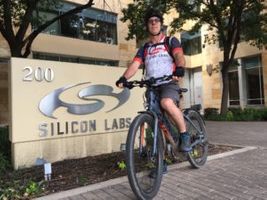 Matt
"The first Bike to Work Day encouraged me to find a route and actually do it. After that, it was about reducing time and stress of the commute. Rush hour traffic was creating a lot of stress for me, to the point that I was have anxiety and chest pains before and during the drive home. Biking has helped to eliminate that."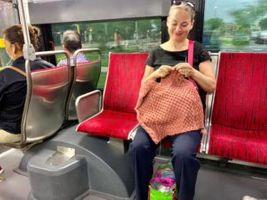 Claire
"I take the bus to and from work four or five days per week. I take the 801 Rapid from my home to the office and back again. Often, on my way home, I will get off the bus at the grocery store, run inside for my day's shopping, and then catch the next bus that comes by."