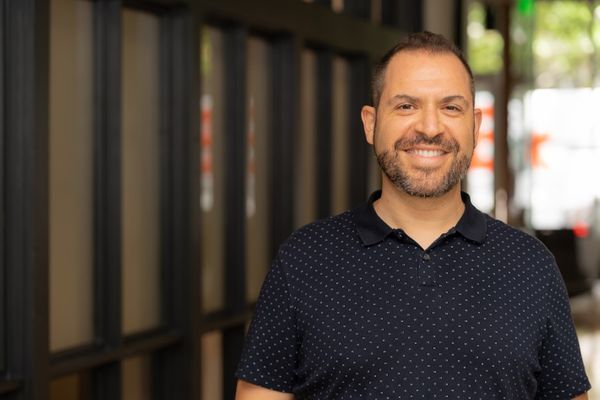 Lonny Stern
Commutes: MetroBus, MetroRapid, MetroBike, telework, flex time, bike
Lonny is an Enterprising Austinist focused on the economic vitality of Central Texas. A resident of Austin since 1999, he is coming to Movability after serving the Community Engagement team at the Austin Transit Partnership, which is designing and building Austin's first light rail system. Lonny has worked in a variety of roles, including as a Community Engagement Administrator for Capital Metro, Senior Director of the STEM Council at Skillpoint Alliance; as an Outreach Director at Expower Texans (formerly CPPP) and Communications & Outreach Director for Hope Street Group -- both nonpartisan policy organizations. He has held additional roles at aGLIFF, 91.7FM - KOOP Radio, and Project Transitions, and he has been a member of Movability's board of directors since 2019. Lonny earned his Masters at the LBJ School of Public Affairs at UT-Austin. He earned a BA in English & Communications at Florida State University.
He has been recognized with various awards, including: IAP2 - Core Values Award "Project Connect" (2022); ACT - Commuting Options - Public Transit - "Transit Adventures" (2019); Austin Under 40 Award for "Community Service & Non-profit" (2015); The Austin American-Statesman - Fortunate 500 (2006); and Austin Chronicle " Mover & Shaker" (2002) & "Hardest Working Man in the Non-Profit Business" (2001).
In his spare time, Lonny loves international travel and hiking. Among his favorite trips was a 4-day hike along the Inca Trail to Macchu Picchu, camping for three nights at the Indian Garden campsite in the Grand Canyon, and an off-trail exploration of Pigeon Valley in Cappadocia, Turkey.