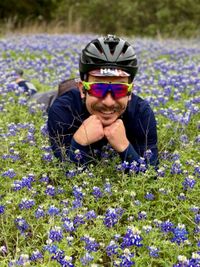 Rey Madolora, Treasurer
As an experienced CFO, Rey Madolora brings extensive experience in scaling and growing businesses, building passionate teams, fundraising (raising over $250M in capital), strategic planning, change management, and business transactions, with a focus on early-stage startup technology companies. He is a strategic thinker and has an innate ability to translate technical knowledge into practical financial guidance and creative business solutions. As a key business partner his strengths are engaging across the organization, understanding operations, and providing expert financial analysis to tackle complex operational challenges and driving strategic business initiatives.
Rey is currently the CFO/COO of UneeQ, a global leader in Digital Human experiences powered by generative AI, where he oversees accounting, finance, FP&A, Business Intelligence, professional services, and customer success.
Prior to joining UneeQ, Rey was the first CFO of Dropoff, Inc. he made considerable contributions to turnaround the Company and put it on a trajectory for success. In just under four years Rey's efforts helped the Company grow over 500% and achieve profitability.
Rey was on the founding team at Hangar Technology, an enterprise drone software company. Rey held several senior management positions at 3D Robotics, where he helped raise $90M in growth capital, oversaw FP&A, SalesOps, and S&OP. Previously, he was the CFO/COO of DJI North America, the world's leading and largest manufacturer of drone hardware, where he helped the North American subsidiary scale to $300M in annual revenue in just over one year. He has also co-founded several of his own startups after starting his career with Deloitte.
Rey holds a BSBA in Accounting & Finance from the University of Arkansas and an MS in Accounting from the University of Texas at Austin.
He is a competitive cyclist and mountain biker, a published fine arts photographer, and a certified yoga teacher.