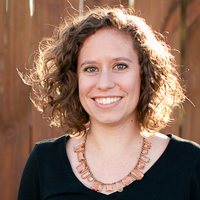 Leigh Pankonien
Leigh joined Silicon Labs in 2016 and serves as Digital Marketing Manager. In this role, she manages digital programs including advertising, search engine optimization (SEO) and social media. She previously co-founded and ran Social Distillery, a local social media agency, for five years before finding the perfect B2B tech client to work for – Silicon Labs.
Leigh has a B.A. in Religion from Trinity University and an M.A. in Advertising from The University of Texas at Austin. She enjoys attending concerts, traveling, skiing, scuba diving, attending sporting events, hanging out with her dog, Birdie, and living simply.
Leigh is proud to be a native Austinite who remembers when there was an Austin City Limits sign on Loop 360. She is passionate about fixing the mobility problem in Austin. She functions efficiently in a single-car household, rides the bus often and encourages anyone who will listen to try public transportation.