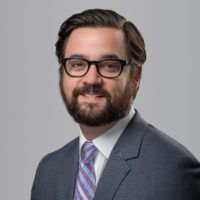 Brian Butterfield, Secretary
Brian Butterfield is a Senior Vice President focusing on Office Tenant Representation at Cushman & Wakefield | Oxford Commercial. A native of the Lone Star state, and an Austin resident for more than 15 years, Brian is both personally and professionally invested in the long-term economic health and vibrancy of Austin. To each of his clients he brings a keen understanding of the culture of city, the professionals that give it meaning to him, and the nuances of the submarkets and product types.
Brian is keenly aware of the transportation that Austin struggles with every day because of his clientele base being located downtown. He adores Austin and wants to promote other transportation options that will increase mobility in the urban core.