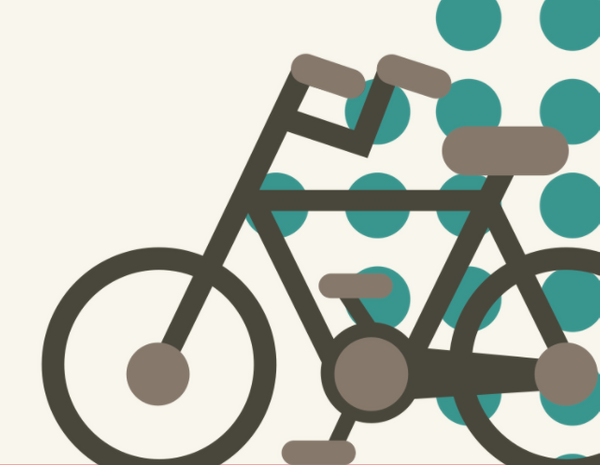 Get outside!
Get Active!
Win Prizes!
Ready to say good riddance to 2020? Let Movability help you end the year on a positive note. Use a bike, micro-mobility modes, or your own body to get around in December and be eligible to win prizes!
Participants are eligible to win Amazon gift cards by logging rides or trips! Participants will also be entered for a prize drawing of Amazon gift cards by sharing their active trips on social media with #MobilityGames20 and through random drawings throughout December.
Here's how it works:
Go to Commute Solutions and either log in or register to create a new profile. Registration is free.
Next, go to Mobility Games 2020 by clicking on this link.
Click the green "Join" button to get started! If you're participating as an individual, that's all you need to do.
On December 1, start competing in the Mobility Games!
Group participation:
If you work for an organization or company that's part of Commute Solutions, you're all ready to join the challenge as part of that network (if your company would like help forming a network, please fill out the form below.)
Watching your group climb the leaderboard can be a fun way to compete with friends, family, and colleagues! Please be aware that networks will compete only for recognition; Amazon gift card prizes will be awarded to individual participants through random drawings and for distance logged.
Use the Mobility Games to encourage active transportation among work colleagues or in your social circle.
Now is a great time to promote bicycling, walking, and micro-mobility options, and a great time for beginner bikers or those new to micro-mobility to get started. Taking part in the Mobility Games challenge is also a great way for colleagues to safely do something together while they're apart!
City of Austin and Travis County Employees Please Note: City and County staff may not win prizes, as this constitutes a "game of chance". Participants with City and County emails will be disqualified from prize draws.
Mobility Games Toolkit
Whether you are an individual who's enthusiastic about active trips, or a workplace events coordinator, you'll find that the toolkit below is a great springboard for making the Mobility Games a rewarding and unique experience.
Suggested to-do list
This sample timeline will help you plan for a fun and inspirational challenge.
November
Sign up now as an individual or part of a network on myCommuteSolutions.com.
Set a goal for yourself or your group.
Recruit co-workers, and have fun with it! Even if you're working remotely, you can have a friendly workplace competition by logging active trips in your free time.
If you feel comfortable with it, plan a group ride, walk, or micro-mobility trip together! It's easy to do all these activities with social distancing.
You don't have to be part of a network! Join on your own, or set goals with family and friends.
Organize a virtual kick-off party before December 1. Share your favorite recipes for hot drinks during and after rides, your favorite routes, and favorite stretches.
December
Go anywhere by bike, walking/wheelchair, scooter, or moped! The Mobility Games start on Dec. 1 and go all month long!
Log your rides on myCommuteSolutions.com and climb the leaderboard.
Make sure to share photos of your active trips on Twitter or Facebook, tagging Movability and using #MobilityGames20. Sharing on social media enters you for more chances to win prizes!
Celebrate your group's efforts by organizing a fun awards ceremony or an active trip to get a coffee.
Share results and success stories with senior leadership and in your internal communications.
Email Template
Feel free to use the template below to reach out to friends, family, and coworkers to encourage them to register for the Mobility Games, either as a network or individually. Registration is free and runs through November.
Dear ________,
The Mobility Games 2020 challenge is starting on Dec. 1, and I'll be participating. I'd like to encourage you to join me and register at Commute Solutions.
By logging walking, biking, or micro-mobility trips like scooters and mopeds, teams and individuals are entered to win some great prizes! And, it's a great way to stay healthy and find new ways to get around your neighborhood and your community.
The Mobility Games start on December 1 and go until December 31.
Signed, __________________
City of Austin and Travis County Employees Please Note: City and County staff may not win prizes, as this constitutes a "game of chance". Participants with City and County emails will be disqualified from prize draws.