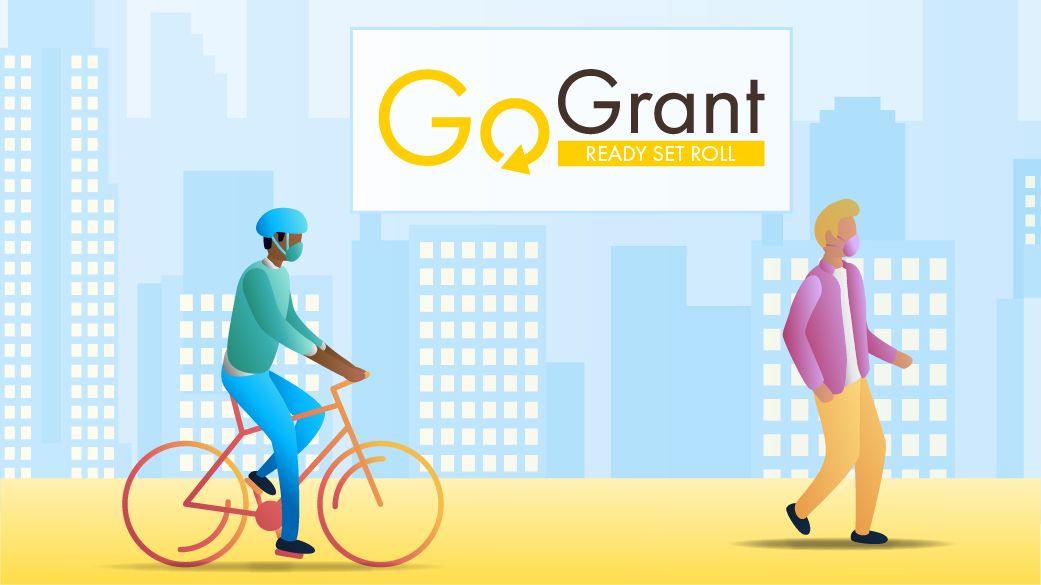 Use this page as inspiration to plan projects or better understand what active mobility programs are available to you in Austin to help you make your active mobility project go even further.
GoGrant Grant Ideas and Project Examples:
Incentivizing Mobility Options for Employees

Discounting electric scooter and/or electric bike rides for employees to get to/from work

Buying of a company electric bike that can be loaned for deliveries

Participating in a bike incentive program like Love to Ride
Funding Infrastructure

An on-street bike corral for employees and customers

Indoor bike racks or designated bike storage room

Buying a public bike rack that can be sheltered or covered outdoors
End-of-Trip Facilities

Secure storage lockers for employees, clients, or volunteers who use active mobility to commute (for helmets, raincoats, extra layers, clothing that is not of uniform)

A secure area (keypad access, video monitored) for bike storage

Shower facilities for employees

Maintenance supplies (such as pumps, tools, bike washing)
External Programs:
The following are services and programs that can help you get your employees, volunteers, clients, and customers connected with active mobility options. Your GoGrant application might include one or more of these resources and help you maximize the benefits and reach of your project.