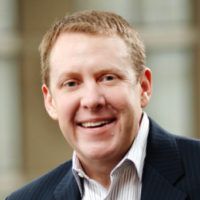 Tim Hayden, Secretary
Tim Hayden is the President and Co-Founder of Brain + Trust Partners, a strategic consultancy that empowers brands to compete and grow revenue at the speed of the customer. Before Brain + Trust, he headed marketing at Zignal Labs, a real-time media intelligence platform used by Uber, Citrix, IBM, and others to identify influencers and for reputation management.
As a multi-modal commuter who hasn't owned a personal car since 2003, Hayden and his family have been proactive and progressive in finding alternative means for transportation in Austin and in their travels around the world. Through these personal experiences, Hayden says he has influenced others to utilize mass transit in Austin while building empathy and understanding of "last mile" needs, transit schedules/workday shifting, and the need for everyone to learn to walk again.