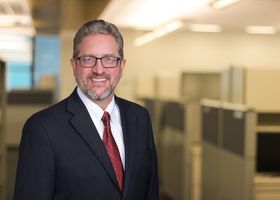 Robert Goode
Robert Goode, P.E. is serving as the Interim Director for Austin Water. Austin Water is committed to providing safe, reliable, high-quality and affordable water services to over 1,000,000 people in the Austin metropolitan area, across more than 548 square miles.
Robert is a professional engineer and has directed transportation, utility and infrastructure planning, engineering and construction management departments at large entities such as the Central Texas Regional Mobility Authority (CTRMA), City of Austin, City of Fort Worth, Travis County and City of Olympia, Wash. He is a veteran executive with more than 31 years of city and county experience plus 6 years in the private sector.
In addition to being a member of the Movability Board, Robert is a member of the Texas City Management Association, the Texas Municipal League, and the American Council of Engineering Companies.